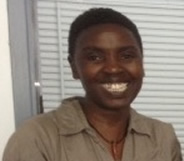 A HUNDRED MERCIES
November 2013: Have you ever had an experience where someone has paid it forward and you have received the gift offered? Like – going through the drive thru at Tim's and only to be told that the previous driver already paid for your coffee/tea – Surprise! Surprise! And what a gracious smile on your face and there in your heart a definite degree of delight, maybe even a tiny muttering of Awesome!
Of course if the driver ahead of you had not paid for your coffee, you still would have had one because you have the resources to do so.
At EveryStudentMatters we know a Kenyan lady who is currently attending the Fall Term at Mount Saint Vincent University at Halifax, Nova Scotia, Canada. She is a single mother of four and was accepted at MSVU providing she could pay her fees. First term fees have been paid because a few friends cared enough, but so far there are no funds for second term.
If we found a hundred hearts willing to offer just $5 a month for the next six months (just $30 from November 2013 to April 2014) we would pretty much have enough funds to enable her to continue going to school.

One hundred people or groups of people (such as a family, etc.), making a gracious donation of just $5 a month would be A HUNDRED MERCIES granted to this very determined mother to get a university-based education and to care for her children at the same time.
We kindly ask you might consider offering this mercy to another and then you could add to your humanitarian resumé/CV that you are a supporter of EveryStudentMatters.
To meet this lady, whose name is MERCY FAVOUR, please visit website www.everychildcounts.ca and click on Mercy.
You can make a deposit in person or an e-transfer to Account #520 3211 Branch 00003 at the Royal Bank or e-mail funds to rollie@everychildcounts.ca or send by postal mail and join others who are currently among the ONE HUNDRED MERCIES we are hoping for.

If you choose to share with us please add your name, and we kindly ask that you e-mail rollie@everychildcounts.ca
Blessings Everyone!!!!!!



THE GIFT OF MERCY
... (Mercy and colleagues)
(Mercy Favour)
In March 2013 EVERYSTUDENTMATTERS embarked on an in trust effort to assist Lady Mercy with her educational fees (for school year Sept. 2013 - April 2014) at Mount St. Vincent University, Halifax, Nova Scotia, Canada. All funds donated to this delightful effort are held in trust conjointly with EveryStudentMatters and for the sole and exclusive purpose of assisting Mercy with her tuition requirements. Each person and/or association offering funds will be listed on this website and will be assigned a random identification number such that we respect the privacy of all but ensure that transparency of the status of this account is offered to everyone. Dear Reader, any amount however small is helpful, $5 or $10, definitely helpful. If your heart is so moved in this way, please be in touch with rollie@everychildcounts.ca or phone 902 229 3111. Thank you!! We hope to prepare a little of "Mercy's Story" and share on this website. We are pretty sure you will find it quite
AMAZING!


Donors: (I so want to say 'Gifters' Cha Cha Cha!)
13027: March 31, 2013 $30.........In Trust Account Balance $30
13074: April 03, 2013 $100.........In Trust Account Balance $130
13027: April 10, 2013 $50...........In Trust Account Balance $180
13022: May, 25, 2013 $20............In Trust Account balance $200
13027: June 07, 2013 $50...........In Trust Account Balance $250
13027: July 01, 2013 $30............In Trust Account Balance $280
13027: Aug 01, 2013 $30............In Trust Account Balance $310

13001: Aug10, 2013 $50.............In Trust Account Balance $360
13002: Aug 20, 2013 $50...........In Trust Account Balance $410



*****We are most pleased to say sufficient funds have been raised

to pay First Term Fees for Mercy at MSVU. Blessings to all who gave. We currently are running our ONE HUNDRED MERCIES APPEAL (at top of page). Thank you!!!!



______________________

2012

______________________

SEPTEMBER 2011 BROCHURE & POSTER TO HELP RAISE FUNDS FOR CHILDREN IN SOMALIA-KENYA EXPERIENCING A FAMINE CRISIS. PLEASE POST A COPY IN YOUR WORKPLACE!!! WE APPRECIATE RECEIVING EVERY SINGLE PENNY THAT WE CAN OFFER THEM. WE INVITE YOU TO JOIN OUR EFFORTS..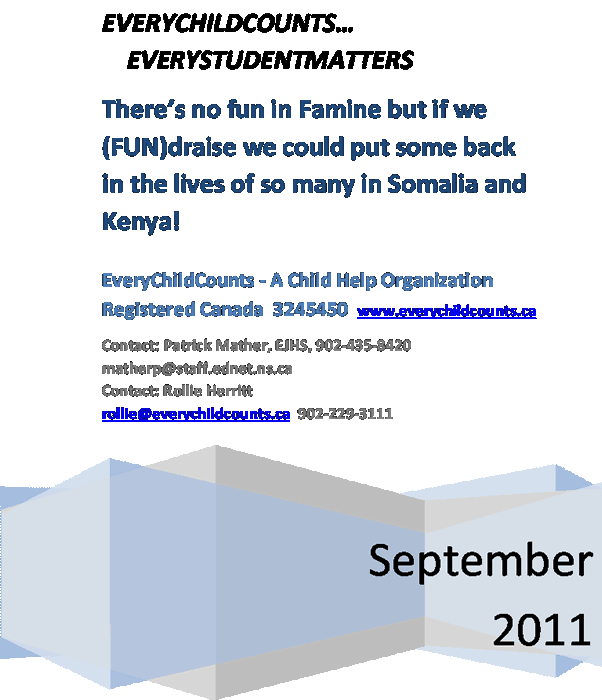 HELPING CHILDREN
IN SOMALIA-KENYA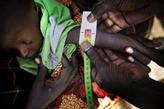 COUNTING ON EVERY
TEACHER
ADMINISTRATOR
NSTU PERSONNEL
SCHOOL BOARD MEMBER
DEPT OF ED MEMBER
IN NOVA SCOTIA
TO SHARE A SINGLE LOONIE…
AND EVERY STUDENT IN NOVA SCOTIA TO SHARE JUST A QUARTER BY SEPTEMBER 16 (OR LATER IF NECESSARY)
AND TOGETHER WE CAN SAVE THOUSANDS
OF CHILDREN IN SOMALIA-KENYA
We call it the QUARTOONIE CHALLENGE…

Classroom Target:
Each classroom teacher multiply number of students x one quarter ($0.25) plus a loonie ($1.00) from the teacher = goal for that classroom
Eg. 28 students x $0.25 = $7.00 + $1.00 (teacher) = $8.00

More would be a bonus!!!!

A simple jar/container/bottle labeled Somalia-Kenya in the classroom would be placed for deposit and our goal (amount) by Sept. 16

Other Location Target:
Each member of staff at a building x one loonie ($1.00)
Eg. 30 staff x $1.00 = $30.00
Again…above and beyond is a worthwhile bonus.
EveryChildCounts…EveryStudentMatters will kick off this special initiative by making a $1000 contribution to the children of Somalia-Kenya.

All fundraising amounts may be sent to
EveryChildCounts
12 Nappan Dr.
Halifax, NS, Canada
B4C 2E2
902-229-3111

Or: EveryChildCounts
Attn: Patrick Mather
88 Belle Vista Dr.,
Dartmouth, NS B2W 2X7
902-435-8420

All schools participating will receive an acknowledgement of appreciation for such a fundraising effort. It will be sent to staff and students as well as posted on the website of www.everychildcounts.ca
All funds raised through this initiative will be directed to the following major charities as endorsed by the Federal Government of Canada:
. WFP (World Food Program) . World Vision Canada
. The Humanitarian Coalition . Canadian Red Cross
. Doctors Without Borders . UNICEF Canada

Any inquiries may be directed to:
Rollie Herritt, ECC…ESM 902-229-3111
Patrick Mather, ECC…ESM 902-435-8420


Other Ideas
If you would help us with ideas how to fundraise please share them with us. You could be in e-touch, rollie@everychildcounts.ca or phone us at 902-864-5079 or 902-229-3111.
Thank you.
Time / Effort
If you would like to help us by offering your time and effort to fundraise we kindly ask you to be in touch, rollie@everychildcounts.ca or phone us at 902-864-5079 or 902-229-3111
Thank you.
An account has been set up at the Recycle Depot, Sackville Dr., Sackville, NS.
Also an account for EveryChildCounts has been set up at Faders on Sackville Cross Road, Sackville, NS.
Recycles may be donated and dropped off there for EVERYCHILDCOUNTS...EVERYSTUDENTMATTERS.
Thank you.
Funding
If you wish to support the efforts of EVERYCHILDCOUNTS...EVERYSTUDENTMATTERS you may send funds to
EVERYCHILDCOUNTS...EVERYSTUDENTMATTERS
12 NAPPAN DR.
SACKVILLE, NOVA SCOTIA
B4C 2E2
rollie@everychildcounts.ca or phone us at 902-864-5079 or 902-229-3111.
Thank you.
Rollie Herritt